Ditto & Beyond Compare to diff clipboard history
Ditto is a great clipboard history (and snippet) app for Windows, and it's on my "must install" list for setting up a new PC.
One of the lesser-known features of Ditto is the ability to diff clipboard items. You select two items from your clipboard history, then press Ctrl+F2 to diff them. If it's the two most recent clipboard items you want to compare, then it's nice and quick from the keyboard:
Press your "activate Ditto" shortcut (e.g. Ctrl+Shift+V). This will already have the most recent item selected.
Hold shift, then press the down arrow. This will keep the first item selected, and also select the one bellow it.
Press Ctrl+F2.
This will try to launch WinMerge (or open the website if you don't have it), but I prefer Beyond Compare as my diff tool. Thankfully, you can choose that in the advanced options for Ditto: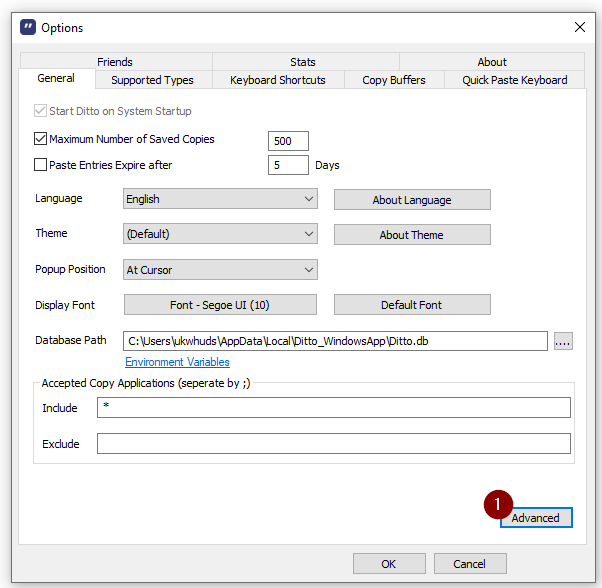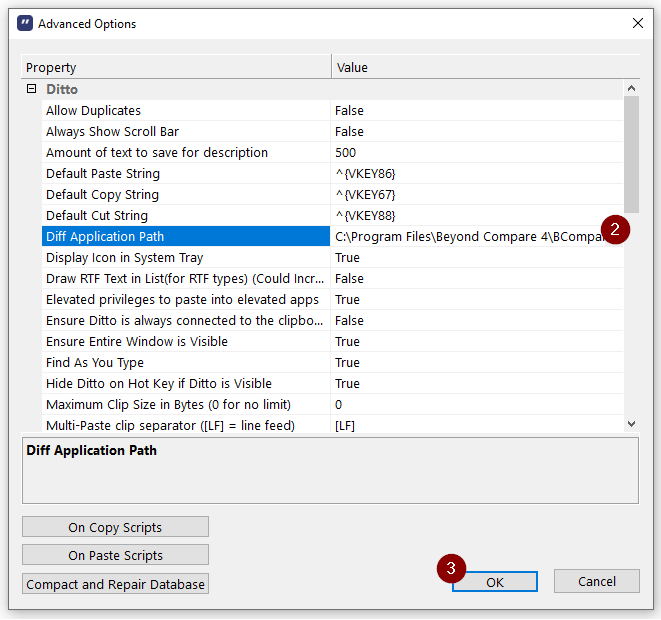 I know Beyond Compare has its own clipboard tool, but it's not as versatile (or as reliable) as Ditto.